Cross the Finish Line: Earn Your MU Undergraduate Degree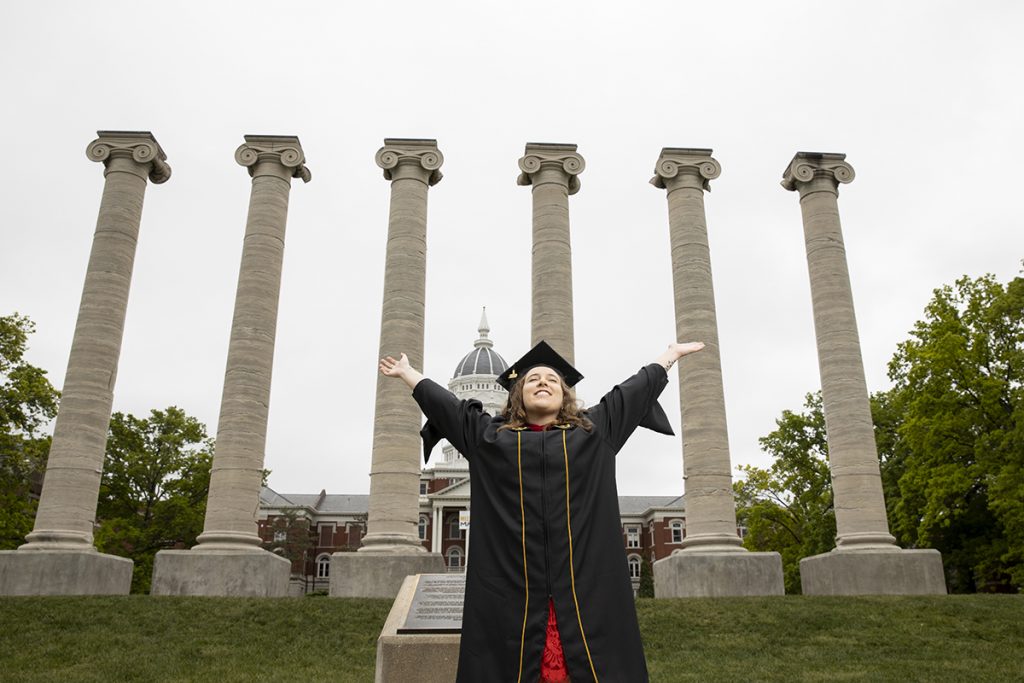 Are you a former Mizzou student who left college without earning your undergraduate degree?
The University of Missouri's Finish Line program will help you complete your requirements and get the undergraduate degree into which you have already invested time and commitment.
How does the program work?
We understand there are many reasons why students leave without earning a degree. Whatever your reason, we can help you cross the finish line to graduation.
Former Mizzou students work with an advisor to discover what stands between them and graduation. In some cases, students might discover that only a course or two is holding them back from graduation. In others, there might be opportunities to reconfigure earned coursework for a quicker path to completion through our individualized degrees (bachelor's of general studies; bachelor's in interdisciplinary studies; bachelor's in educational studies; bachelor's in health sciences: bachelor's in agriculture). Or you might be ready to come back and complete your original MU degree. Whatever your journey, your advisor can create an individualized path to help you achieve your academic goal.
Who is qualified for the program?
Former undergraduate students who have earned more than 75 credit hours

Left Mizzou without earning a degree
Have not been enrolled in classes for at least a year
Are in good academic standing
Why should I enroll in the program?
Earning your degree can advance your career and open the door to new opportunities.  It also recognizes and celebrates the work you have already put into your undergraduate degree.
How do I get enrolled in the program?
Get started on completing your degree by filling out this inquiry: https://missouri.qualtrics.com/jfe/form/SV_cXTnKAN8SKFG5Vj. An advisor will review your information and contact you. Together, you'll work on a plan to help you cross the finish line.
Questions? Email us at finishline@missouri.edu.
The finish line is just the beginning.