Visual Art and Design Showcase
The Visual Art and Design Showcase is a venue for Mizzou undergraduate students to display and discuss their scholarly work in an exhibition setting. During a typical year, the works of approximately 50 students are displayed in Jesse Hall and feature a variety of artistic expression and applied design, including works of photojournalism, graphic design, architectural drawing, theatre set design, painting, sculpting, textile and apparel design, mixed media, and digital storytelling.
Learn More about the Showcase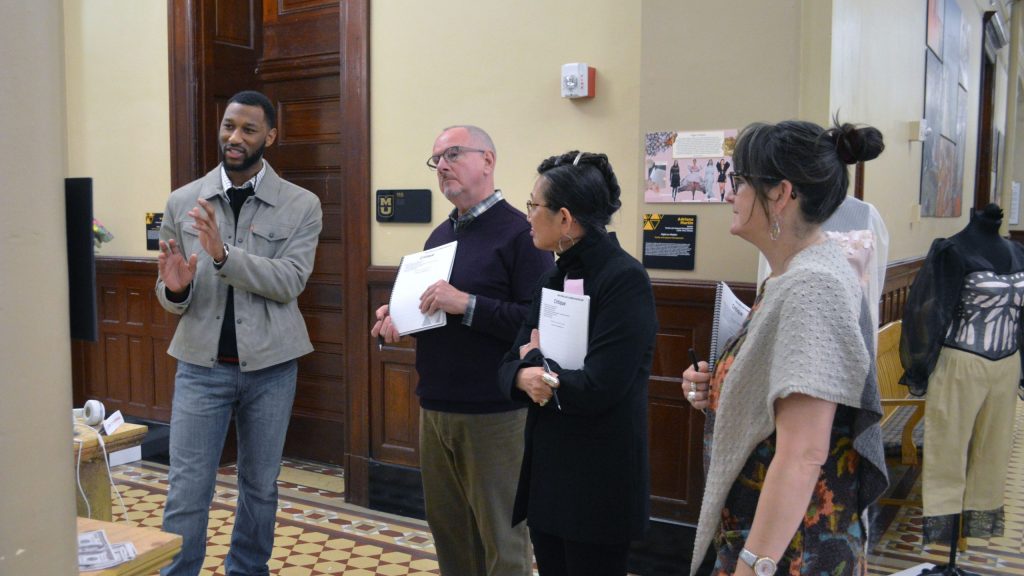 22,864
Research hours completed by Honors College students in 2019–20.
21,770
Mizzou students since 2007 who participated in Freshman Interest Groups, a high-impact practice proven to improve retention, persistence and graduation rate.
11,305
Students enrolled in writing intensive courses. In addition, 216 instructors participated in 19 workshops related to teaching with writing
137,615
Appointments scheduled in MU Connect through which 897 instructors raised 16,957 academic flags (concerns) and 15,489 kudos (praise).
171
Students assisted by Fellowships & Advanced Studies in applying for 35+ nationally competitive awards. Tigers have been accepted into programs at Harvard, Yale, Duke, Case Western, Vanderbilt, George Washington and more.
$3.6 million
Five-year federal funding total for Mizzou's TRiO Student Support Services program, which serves first-generation college students, Pell-eligible students and students with a documented disability.