Quiet places on campus allow you to attend your courses while still practicing social distancing.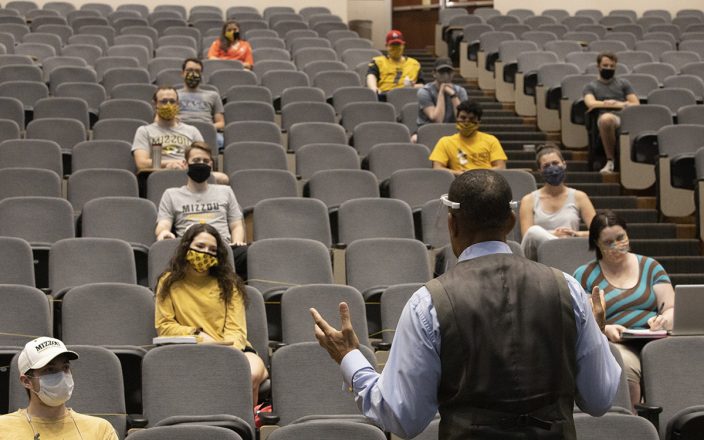 See how the departments under the Vice Provost for Undergraduate Studies are committed to student safety and success.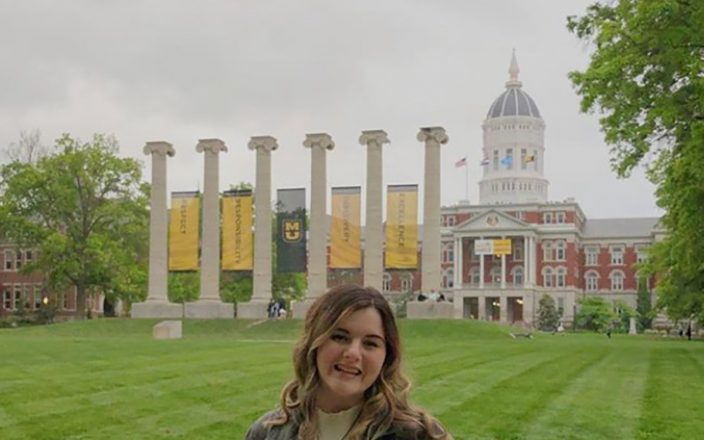 Fellowships Office, TRiO helps first-generation college student land Fulbright award
From Undergraduate Studies
Tessa Jennings has made the most of her undergraduate research opportunities
Academic advising leader is president of international organization, NACADA.
ASH program and MU Art & Archeology Museum's 'Art of Death' harnesses multidisciplinary undergraduate research
Visual Art and Design Showcase
The Visual Art and Design Showcase is a venue for Mizzou undergraduate students to display and discuss their scholarly work in an exhibition setting. During a typical year, the works of approximately 50 students are displayed in Jesse Hall and feature a variety of artistic expression and applied design, including works of photojournalism, graphic design, architectural drawing, theatre set design, painting, sculpting, textile and apparel design, mixed media, and digital storytelling.
Learn More about the Showcase
Apply Now!