Published on May 9, 2017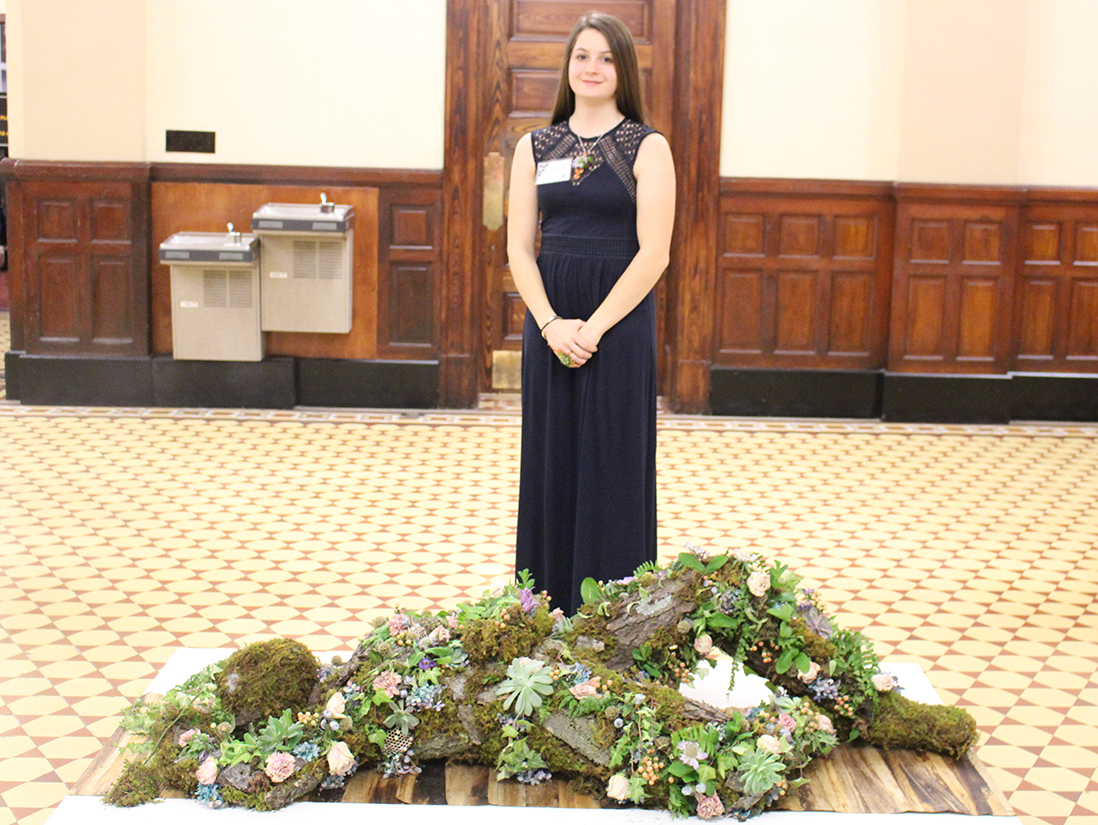 This year's Undergraduate Visual Art and Design Showcase added floral design to the wide array of projects that were on display. With a brand new category came a brand new process, and senior Katelyn Stoops and junior Kailey Brooks were the first to navigate the new—and at times challenging—territory.
Mizzou's Undergraduate Visual Arts and Design Showcase displays students' art and design work, including photography pieces, paintings, sculptures, apparel design and more. Students submit work for artistic expression or applied design categories and if their work is accepted, they are eligible to win a $3,000 grand prize award or one of four awards worth $500 in each category. The 2017 event took place Jan. 30-Feb. 3.
When Lesleighan Kraft Cravens, floral design instructor and adviser for the Student American Institute of Floral Designs Club at MU, learned floral design would be included in this year's showcase, she mentioned it to the members of the floral design club.
"Kailey and I were really interested in the opportunity and wanted to do it," Stoops says. "We're both competitive people."
Normally, students applying for the showcase submit photos of their completed or almost completed work in advance of the exhibition in the hopes of being accepted. Unlike other forms of art and design, flowers die. That means Stoops and Brooks had to submit sketches of their floral designs rather than the completed pieces, making the challenge all the more difficult. They sketched out their designs and detailed everything that would be part of the final piece, including colors, textures and materials such as wood, wire or metal.
"Finding a way to express or communicate visions to people not in the floral industry was a challenge," Stoops says.
Brooks adds, "They [the selection committee] look at your piece differently than a florist would."
The two worked diligently on their sketches and submitted their applications.
"It was [the showcase's] first year inviting floral designers to the showcase, so they couldn't not accept at least one of our designs," Brooks thought.
Stoops had the same thoughts—that either she or Brooks would be accepted, but likely not both. When they found out that both of them had been chosen, they were surprised but excited.
Now, they had to start working on bringing their pieces to life.
The word of their acceptance came before winter break, but the showcase would not take place until the end of January. They carefully scheduled the building of their pieces and began assembling as much of their designs as they could with materials that would last for a few weeks, such as wire and wood.
A week before the showcase, each student began adding more live elements to their pieces: bark, moss, paper and other objects that would not deteriorate as quickly as flowers.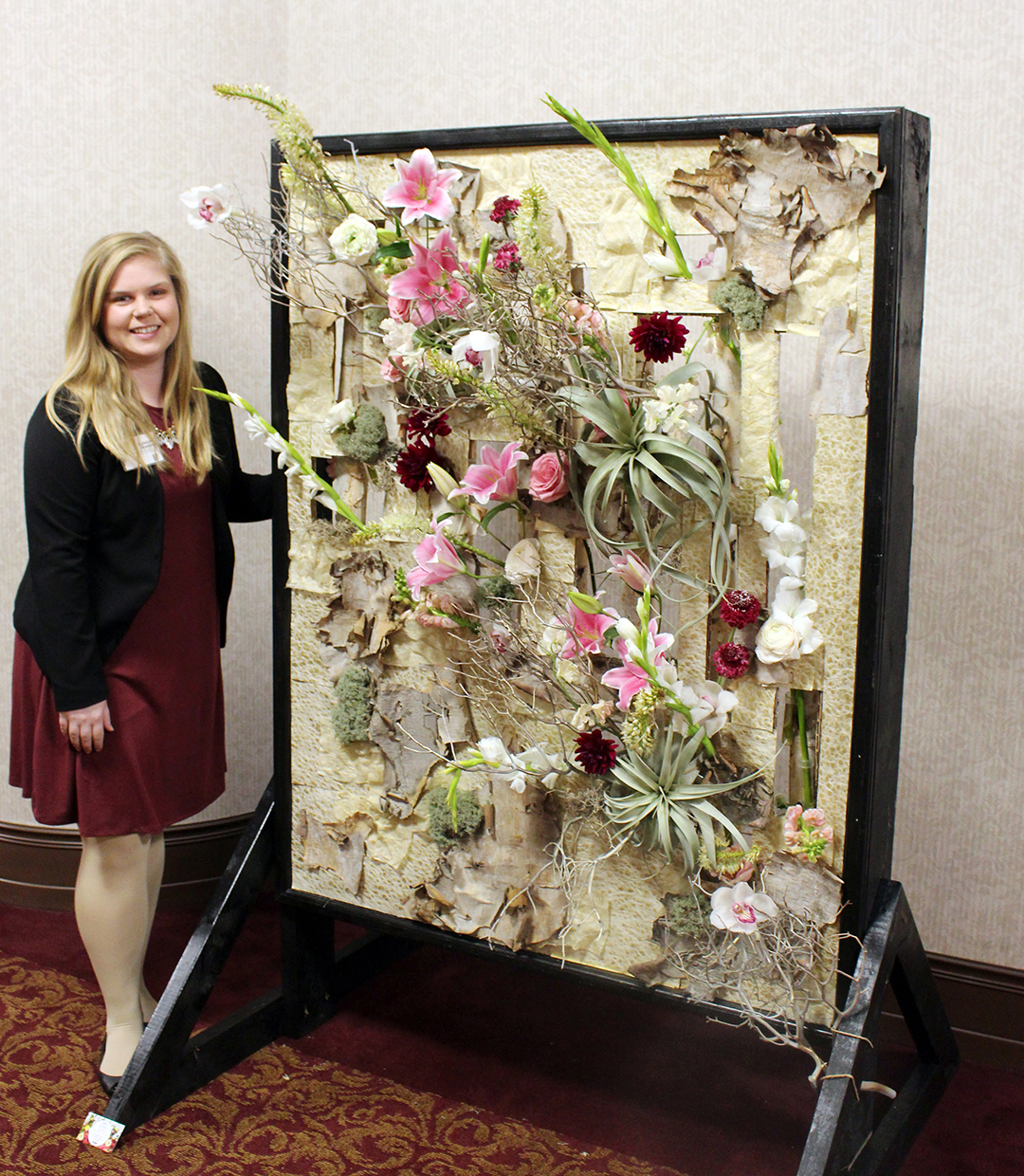 Finally, the night before and the morning of the showcase's opening day, Stoops and Brooks added their flowers, a stressful but satisfying moment.
"Other designers would come into the showcase, set up their work and leave," Stoops says. "Kailey and I had to watch it all and keep working on ours."
Being the first and only floral designers at the showcase was an interesting experience for both students.
"When people think of flowers, they usually think of a dozen roses, not of flowers as an art form," Brooks says. "That's what I wanted to highlight."
"When people saw my piece, a lot of them were surprised and impressed to see something live there," Stoops says. "My piece next to a dress is very different, so it was an exciting and surprising element to have in the showcase."
Both received great feedback on their pieces and Brooks won an award in the applied design category.
"I couldn't believe I actually made something that people thought was award-winning," she says.
Stoops and Brooks are grateful for the experience and are particularly grateful to Cravens, their professor, adviser and mentor. "She's the one who has pushed Kailey and me to be better, to try new things," Stoops says.
Although Stoops is graduating this year, Brooks plans to apply for the showcase again next year. "I just have to find something different to make," she says, "something that will set me apart from the rest of the designers."