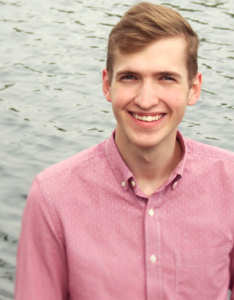 Nicholas Benham
Nicholas is a senior from Branson, MO, studying political science and sociology. He has served as the president and director of Mizzou's student-run debate program since 2015, and finished as a nationally-ranked parliamentary debater for two consecutive seasons. He has also coached speech and debate at Rock Bridge High School in Columbia since 2015, and led the team to fifteen state tournament and four national tournament appearances. Nick previously served as the president of the Mizzou College Democrats and participated in Mizzou's Civic Leaders Internship Program. After graduation, he will attend law school at Georgetown University in Washington, D.C. Nick loves the Supreme Court, popcorn, and his dog (also named Popcorn).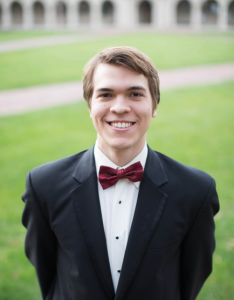 Nicholas Bira
Nick is a Senior Bioengineering major from Troy, MO. He has pursued research over the past three years ranging from animal kinematics, materials research, sensor development, 3D scanning and printing techniques, and data analysis of gait adaptation at Mizzou, Oregon State University, and MIT. He helps teach a course on 3D printing in the Education department. Outside of classes and research, Nick pursues a variety of projects as the President of the 3D Printing Club. He led projects including creating a 3D printed, tactile map of Mizzou's campus to be placed outdoors to assist people with visual disabilities, 3D printing a variety of prosthetic tools for local man in Columbia, working on prosthetic limbs for children and animals, and designing/3D printing an extra-large 3D printer. Nick also conceptualized and worked as Project Lead for Print Anything @ MU, a 3D Printing initiative providing access to 3D printing services for all MU students and faculty in Ellis Library. He was an Honorable Mention for the Barry Goldwater Scholarship in 2015, an Amgen Scholar at MIT in 2016, and a Semifinalist for the Fulbright Research Grant in 2017. He is a member of the Fellowships Ambassadors, IBE, BMES, Mortar Board, 3D Printing Club, and the High School Outreach Program. After graduating this May, Nick will be pursuing a Ph.D. in Mechanical Engineering at Oregon State University as a Provost's Fellow.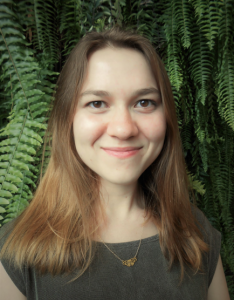 Julia Brose
Julia is a junior studying Biochemistry. She conducts research in the lab of Dr. J. Chris Pires studying the evolution of vegetable crops. Julia started researching as part of the NSF funded Freshman Research in Plant Sciences program and most recently was selected as a Barry Goldwater Scholarship for Excellence in Education Honorable Mention. She also received a fellowship from the American Society of Plant Biologists to conduct research at Stanford University. This summer she will continue her research at Mizzou in the Cherng Summer Scholars program. Outside of research, Julia is a peer-learning assistant for the Biochemistry department, vice-president of Biochemistry Club, and treasurer of the Society of Undergraduate Researchers in the Life Sciences.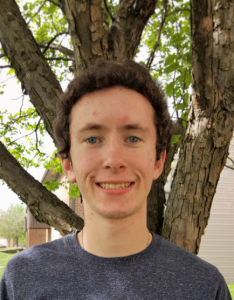 Alexander Clarke
Alex is a junior majoring in Biochemistry, with a minor in food science. Since the beginning of his freshman year, Alex has worked in the lab of Dr. Antje Heese studying the role of vesicular trafficking in plant immunity. During his undergraduate research career, Alex has prepared posters and abstracts for several local and international conferences and will be presenting his research once more at Plant Biology 2017 in Honolulu, HI. This coming summer he will also travel to New York to participate in the Summer Research Scholars Program at Cornell University. Alex does his best to give back to the research community at MU by being an Undergraduate Research Ambassador and communicating with his peers through the MU Biochemistry Club.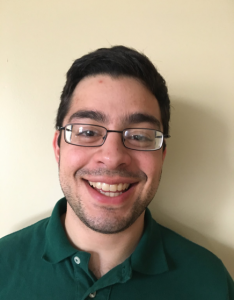 Salah Daghlas
Salah is a junior studying Biochemistry from Columbia, Missouri. He is a research assistant under Dr. Charlotte Phillips in which he studies Osteogenesis Imperfecta (OI), also known as Brittle Bone Disease. He is currently involved in a preclinical study that investigates the effects of a potential pharmacological treatment on OI model mice and whether this treatment can confer improved bone properties. Aside from research, Salah participated in Mizzou Alternative Spring Break trips, worked as a Peer Learning Assistant in the Biochemistry department, and currently is a Multicultural Certificate Advisor. In his spare time, he likes to hike, play basketball and soccer, and perform impressions.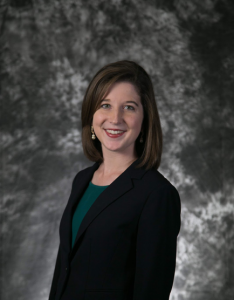 Nora Faris
From the Corn Belt of the Midwest to the Capital Beltway, Nora Faris, a science and agricultural journalism major from Concordia, Missouri, is an ardent advocate for rural communities and American agriculture. A reporter for KOMU 8 News, Nora cultivates conversations between farmers, consumers and policymakers about the challenges and opportunities agricultural producers face as they grow the food, fuel and fiber for a growing world. When she isn't reporting live from the field, she is bringing the stories of America's farm fields to consumers and government officials. Through her service as a Missouri Farm Bureau ambassador and as a Missouri FFA Association state officer, Nora ensures farmers have a seat at the table with state and federal leaders and legislators, representing the agriculture community and bolstering support for progressive farm policy. From a tiny town of 2,000 people, Nora plans to fuel global solutions to feed a world of 9 billion through a career in food, agricultural and trade policy development and administration.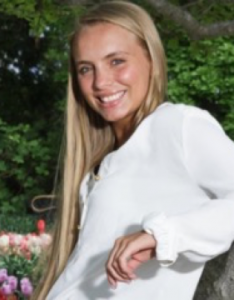 Casey Fogarty
Casey Fogarty is a senior pursuing a degree in Bioengineering as well as minors in math, French, and biological sciences. Over the past four years she has participated in research in various fields including Nutrition and Exercise Physiology, Biomaterials and Biosensors, and Orthopedic Surgery. In addition to her lab work, Casey has been very involved in both the local and global volunteer community serving with organizations such as Pascal's Pals, the Harry S. Truman VA Hospital, the MU Hospital, Mizzou Alternative Breaks, and Mizzou Global Medical Training. She also helped found and continues in leadership positions in Project Science, a non-profit organization that works to provide free after school care to struggling families while promoting science literacy and interest. Casey is currently in the process of applying to medical school and is training for her first full marathon in November. Her spare time is spent cooking, reading, camping, and traveling as much as she possibly can.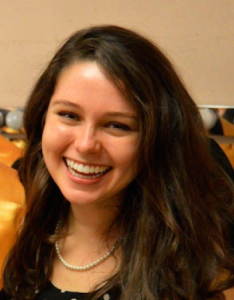 Kate Hargis
Kate is a senior studying political science from Springfield, Missouri. She is currently residing in The Hague, Netherlands studying international law and global development. She is passionate about Middle Eastern and Arabic studies. In 2015 she received a Critical Language Scholarship allowing her to travel to Ibri, Oman and participate in an intensive Arabic program. After graduation she hopes to pursue a degree in international law. Her goal is to help work towards peace and justice for individuals affected by war crimes and human rights violations in the Middle East and throughout the world.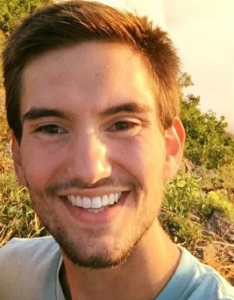 Will Kenney
Will is a senior at MU and will be receiving his BS in both chemistry and biology and a BA in classical humanities, with a multicultural studies and honors college certificate attached to his degree. Will was a junior initiate into the honors society Phi Beta Kappa. He is working toward a career in medicine. Will has done a lot of world traveling and volunteering (he volunteered in a Fijian village and volunteered in Lima, Peru, where he did physical and respiratory therapy on the severely handicapped) and has hosted an array of international students from across the world throughout high school and college. Finally, aside from his studies, Will works as an undergrad TA for the chemistry department (he has TA'd for chem 1100, chem 1320H and 1330H).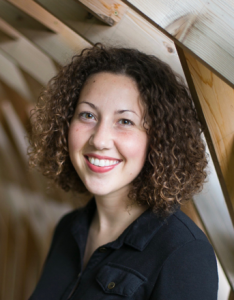 Lydia Lucchesi
Lydia is a senior statistics major and Spanish minor from Brookings, South Dakota. She works as an undergraduate research assistant in the Department of Statistics and conducts data visualization research under the mentorship of Dr. Christopher Wikle. In 2016, she was selected to attend the Big Data Summer Institute, a training and research program in biostatistics at the University of Michigan. Through these research opportunities, Lydia has developed a passion for computer programming. She spent three semesters as a student assistant in the Dean's Office at the Truman School of Public Affairs and has enjoyed her volunteer experiences as a language partner and peer notetaker for the MU Disability Center. In the fall, she will start a post-bachelor fellowship at the Institute for Health Metrics and Evaluation in Seattle, Washington.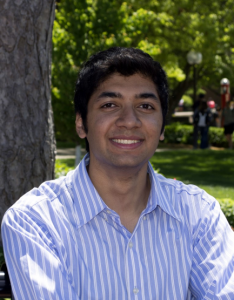 Abuzar Mahmood
Abuzar is a Physics major with minors in Math, and Computational Neuroscience. As a researcher in Dr. Lakshmi Pulakat's laboratory, he has conducted research on the overlap between diabetes and cardiovascular disease. Over the past three years, Abuzar's work in Dr. Pulakat's lab has demonstrated the efficacy of a novel peptide compound in decreasing diabetes-induced heart damage, supporting the potential of the drug as a therapeutic for this currently neglected pharmaceutical niche. Abuzar has published initial results as a first author in PLOS One and is currently preparing another manuscript with further work on the topic. However, for his future work, Abuzar plans to combine his understanding of both Biology and Physics and will be pursuing his PhD in Computational Neuroscience at Brandeis University.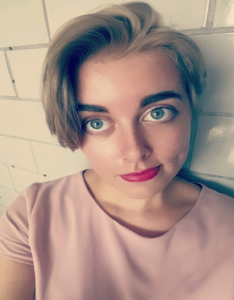 Autumn McLain
Autumn is a junior studying english and linguistics, with a minor in philosophy. She is dedicated to sharing the beauty of poetry and language in general. Towards this end, she is an intern with the publishing house Persea Books. As a Persea intern, she reads submissions for contest, writes press releases, interviews authors, researches potential book covers, proofs books, and assists with tours and promotion. In addition to her work as an intern, she is the President and sole
administrator of the Poetry Club. Among her responsibilities are organizing meetings and speakers and handling all advertising and member relations. She also manages a Poetry Club for the residents at South Hampton Place nursing home. Her other positions include Poetry Editor of Mizzou's literary magazine, EPIC; treasurer and secretary for English at MU ambassador with the Library Ambassadors; advisor with the University Libraries Student Advisory Council; and member of the Philosophy Club.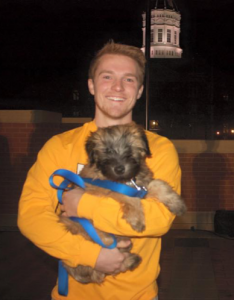 Jacob Young
Jacob Young is a senior majoring in Biological Sciences from Springfield, Missouri. For the past two and a half years he has been working with Dr. Kevin Cummings, professor and researcher in the Biomedical Sciences Department, researching Sudden Infant Death Syndrome (SIDS) and the role of central serotonin (5-HT) in sleep architecture and arousal in infant rat pups. In 2015 he was selected as an American Physiological Society Undergraduate Summer Research Fellow and then presented his work at the Experimental Biology conference in San Diego, CA where he was awarded the Outstanding Abstract Award. A year later, he was as the recipient of the American Physiological Society's UGREF fellowship, one of 6 nationally. In addition to his involvement in Dr. Cumming's lab, he worked as a math-based sciences tutor through The Learning Center. Additionally, he was the Director of Recruitment for Transfer Experience and Advising Mentors (TEAM), a mentorship program aimed at easing new students that live off-campus into life here in Columbia. For the past year he served as the Vice President of the College of Arts and Science Student Government and was previously the Treasurer. He also is an active member in the Zeta Phi Chapter of Beta Theta Pi. As a freshman he was the Pledge Class President, the past two years he served as the Philanthropy Chairman, and the Service Chairman, and just finished his term as a member of the Senior Executive Board. He is also a counselor for Camp Kesem, which is designed for children with parents that have or have had Cancer. In the spring of 2015, he raised over $1,600 to travel on a medical/dental brigade to Honduras. Recently, he was selected to be a member of the Mizzou '39 and this coming Fall Jacob plans to attend Dental school.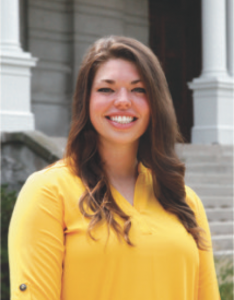 Kirsten Zemke
Kirsten is a senior from Downers Grove, Illinois, majoring in K-12 Cross Categorical Special Education with a minor in Human Development and Family Studies, and has a Multicultural Certificate. Through the Honors' Program, Kirsten was an undergraduate research assistant and one of the founding members of Dr. Chad Rose's Bully Prevention Lab implementing direct social skills instruction in various central Missouri schools. Along with the team, she presented this research at the 2016 Council for Exceptional Children Conference, MU Undergraduate Research Day in 2016, and the 2017 Undergraduate Research Day at the Capitol in Jefferson City. Always interested in studying abroad, Kirsten participated in two international opportunities to teach local schoolchildren in Costa Rica and the Dominican Republic. She served as a College of Education Ambassador and the COE Recruitment and Retention Team. Kirsten has been a Tiger Buddies Mentor, involved with Student Council for Exceptional Children, Mizzou Alternative Breaks, served as Philanthropy Chair for her sorority, and was selected for Mizzou '39. In the fall, Kirsten will begin graduate studies in the Severe Disabilities Program at Vanderbilt University.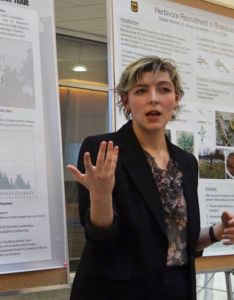 Katelyn Ziegler
Katelyn E. Ziegler is an ASH Scholar, Honors student, and History major at the University of Missouri, Columbia. Her research focuses on the policy and visual culture of abolition of the African slave trade during the nineteenth century, especially the relationship between and spread of British abolitionism and imperialism around the world. She is involved with managing the database and website for Visualizing Abolition: A Digital History of the Suppression of the African Slave Trade, collecting and digitizing news coverage of the East African slave trade found in the Illustrated London News, and presentations for the public, including most recently The Making of Visualizing Abolition on display at Ellis Library. She began undergraduate research sponsored by a 2015-16 Discovery Fellowship to study the African slave trade and abolition with her current mentor Dr. Daniel Domingues da Silva. Ms. Ziegler is also pursuing a German minor and Public History Emphasis while also writing tutoring for the MU Writing Center. After she graduates, she intends to join Americorps and explore graduate studies in museum and/or library sciences that emphasize education and accessibility.