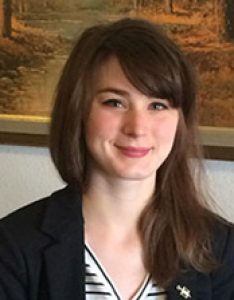 Elizabeth Arnold
Elizabeth, a senior studying English and French, is writing her thesis on the survival of Decadence in noir and neo-noir films. In addition to her studies, Elizabeth works as a writing tutor and serves as President of English at MU as well as Editor-in-Chief of EPIC, MU's undergraduate literary journal.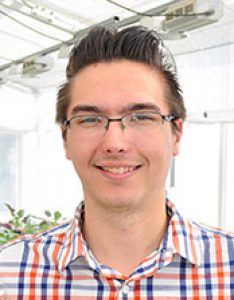 Kevin Bird
Kevin is a Senior Biology and Philosophy double major from Osage Beach, MO. He conducts plant genetics and genomics research with Dr. J. Chris Pires to understand the genetic basis of essential mineral nutrients and cancer-preventative nutrients in vegetable crops. Additionally, Kevin researches scientific explanation and mathematical models in population biology with Dr. Andre Ariew of the Philosophy department. Kevin is passionate about communicating science clearly and openly to general audiences and politicians to foster scientific literacy in public discourse and governmental policies. He is also an undergraduate research ambassador for the Office of Undergraduate Research. Kevin was a 2015 Barry Goldwater Scholarship for Excellence in Education Honorable Mention and was recently selected as a 2016-2017 Fulbright Student award recipient to conduct computational biology research at the University of Ghent in Belgium. Outside of class and research, Kevin regularly performs improvisational comedy (MU Improv 9PM every Tuesday at The Shack). After graduation Kevin hopes to enroll in a PhD program in Plant Genetics.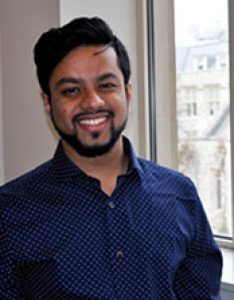 Anurag Chandran
Anurag is a senior majoring in economics and political science from Dubai, United Arab Emirates. He was in the inaugural class of the Kinder Society of Fellows, where he was the founder and chief editor of the Journal on Constitutional Democracy. He also participated in the Kinder Summer Program in Washington, D.C. where he was an intern at the American Enterprise Institute (AEI) and worked on security threats in the Middle East and South Asia. His research on al Qaeda in the Indian Subcontinent (AQIS) was published by AEI. Anurag has also served as a legislative intern in the office of Senator Claire McCaskill in Washington, D.C. through the CLIP Congressional Scholars Program. Currently Anurag is working on his honors thesis in political science with Prof. Marvin Overby, where he is studying retirement patterns in the U.S. Senate between 1918 and 1974. Anurag is a 2017 Schwarzman Scholar, and will pursue a Master's in Global Affairs at China's Tsinghua Univeristy, after graduation.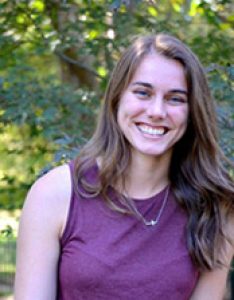 Claire Custer
Claire is a senior studying communication science and disorders, with minors in leadership and public service and psychology. She is an undergraduate research assistant in Dr. Mili Kuruvilla's neurogenic communication disorders lab, where she has helped to prepare abstracts and posters to be presented at local and international conferences including Missouri's conference for speech and hearing and the International Symposium for ALS/MND. In addition to working in the lab, she volunteers with Girls on the Run and The Bluffs nursing home and is a member of The National Student Speech Language Hearing Association, Phi Sigma Pi National Honor Fraternity, and the Catholic Student Association.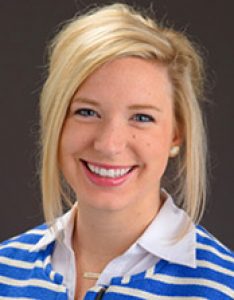 Gabrielle Heckman
Gabrielle is a graduate student in the University of Missouri School of Health Professions' Occupational Therapy program. Gabby is from Jefferson City, Missouri. She is the co-founder of Swimming and Water Instruction Modifications (SWIM), an adapted swim lesson program for children with autism. Gabby served as a School of Health Professions student ambassador for three years and currently serves as the graduate assistant for the School of Health Professions student recruitment program. While serving as a student ambassador, Gabby led efforts to develop the School of Health Professions Service Days. Service Days is an annual two-day service event where health professions students can volunteer at a variety of sites in the Columbia community and then volunteer the next day at a the Super Kids Camp, a super hero-themed half-day camp for children with disabilities. Gabby currently serves as the vice president of the Student Occupational Therapy Association (SOTA), a service and professional organization for students interested in studying occupational therapy. As an undergraduate student, Gabby traveled to Cape Coast, Ghana, where she worked in a school for children with disabilities.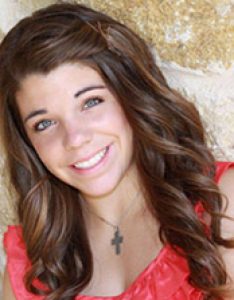 Ginger Hervey
Ginger grew up in a suburb of Dallas, and came to the great state of Missouri because she was tired of Texas's drastic weather changes and flat farmland. Little did she know… At MU, she studies international journalism and philosophy, and hopes to pursue a career in international human rights law or journalism when she graduates in December. The very little spare time she has is spent reading good books, drinking good coffee and listening to 70s folk rock (James Taylor and Leonard Cohen are personal favorites).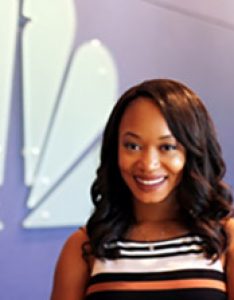 Ashley Holt
Ashley is a senior Broadcast Journalism major from Aurora, Illinois. She is currently president of MU's NABJ chapter, and both a Missouri School of Journalism and Residential Life Ambassador. She is also a reporter and anchor for KOMU 8 News. She has previously held fellowships at NBC's TODAY Show and CNBC's Squawk Box. Ashley recently earned the honor of Mizzou '39, but feels most accomplished that she's made her parents proud.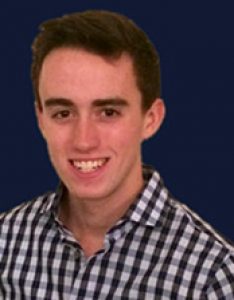 Brendan Marsh
In short, Brendan is a student, a physics researcher, and the captain of the triathlon club. He is a junior majoring in math and physics, with a minor in computer science. As a researcher in Dr. Gavin King's atomic force microscopy laboratory, Brendan uses machine-learning algorithms to study the structure and function of membrane proteins, where he has coauthored a paper in the journal Structure, involving the spread of tumor cells. Brendan has been fortunate to receive the Barry M. Goldwater national scholarship, to participate in an NSF Research Experience for Undergraduates summer research program at SRI International in Stanford, CA, and to participate in the DAAD RISE summer research program at the University of Goettingen in Germany, studying particle physics. Finally, Brendan does his best to contribute to the development of MU's impressive undergraduate students as an Undergraduate Research Ambassador, Fellowships Office Ambassador, and mentor for the Peer Undergraduate Mentoring Program.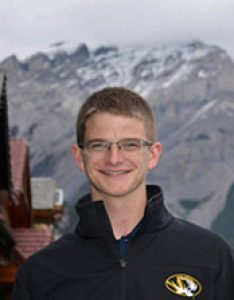 Charles Meyer
Charles is a senior from St. Louis, Missouri, dual majoring in electrical engineering and physics with a math minor. His hobbies include bowling and tennis, and he is active on campus with IEEE-Eta Kappa Nu and Engineering Ambassadors. He will graduate this coming May, after which he will intern with United Launch Alliance as a launch operations engineer on the Atlas V rocket. Following this summer, he will be attending Stanford University in their Electrical Engineering PhD program, focusing on electronic materials and devices.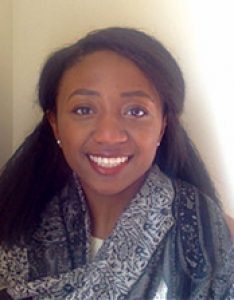 Elizabeth Okafor
Elizabeth is a junior studying Biological Sciences and the French Language. She conducts research in the Division of Plant Sciences under the mentorship of Dr. Walter Gassmann. Her project involves studying the plant immune response to bacterial protein effectors using Arabidopsisthaliana as a model organism. She is also a Peer Adviser for a FIG or Freshman Interest Group through the Department of Residential Life. Specifically, she co-teaches the "BIOME" FIG with the Learning Center Coordinator, Lisa Scheese. Off campus she enjoys volunteering at The Language Tree, where she is a teaching assistant for the graduate French class. This summer she will be returning to Indiana University to continue in their research program for Prospective Physician-Scientists in the Division of Pediatric Infectious Diseases and Global Health.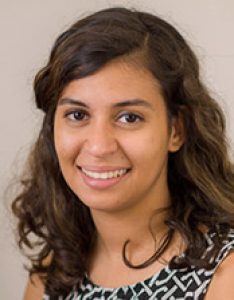 Daniela Sirtori-Cortina
Daniela is a political journalist in the making. She currently works as an Assistant City Editor at the Columbia Missourian helping coordinate state government coverage. Originally from Colombia, she is majoring in journalism and political science, and minoring in German. Her goal is to report on the impact of the political process on communities across the country. From the moment she arrived on campus, she has worked with organizations that seek to educate the public about the political process and increase understanding among people from different cultural and ethnic backgrounds. This summer, she will be interning at Forbes magazine.