Published on March 2, 2017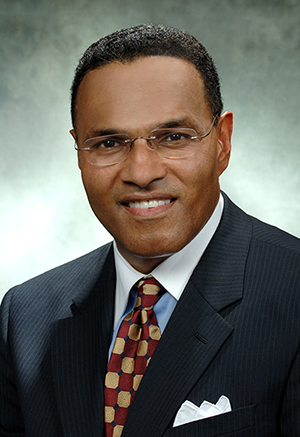 In 2012, TIME Magazine named the University of Maryland, Baltimore County President among the "100 Most Influential People in the World."
Freeman Hrabowski, III, who has served as President of the University of Maryland, Baltimore County (UMBC) since 1992, will deliver the keynote address at the 2017 Celebration of Teaching. Hrabowski's keynote will take place a 1 p.m. on May 16 in Jesse Auditorium.
In 2008, Hrabowski was named one of America's Best Leaders by U.S. News & World Report, which in 2009, 2010 and 2011 ranked UMBC as the No. 1 "Up and Coming" university in the nation. In 2011, U.S. News also ranked UMBC in tie with Yale for fourth nationally for "Best Undergraduate Teaching." TIME Magazine named Hrabowski one of America's 10 Best College Presidents in 2009 and one of the "100 Most Influential People in the World" in 2012. In 2011, he was named one of seven "Top American Leaders" by the Washington Post and the Harvard Kennedy School's Center for Public Leadership.
Hrabowski's research and publications focus on science and math education, with a special emphasis on minority participation and performance. He chaired the National Academies' committee that produced the recent report, Expanding Underrepresented Minority Participation: American's Science and Technology at the Crossroads.
"We have a special opportunity in store with Dr. Hrabowski delivering the keynote address at Celebration of Teaching," said Jim Spain, vice provost for undergraduate studies. "He is a prominent leader in higher education having transformed UMBC into one of the nation's most successful universities. He has helped students from all backgrounds pursue and complete degrees, especially in STEM (science, technology, engineering and mathematics) related fields. It is a privilege to have Dr. Hrabowski speak on our campus this spring."
Hrabowski serves as a consultant to the National Science Foundation, the National Institutes of Health, the National Academies, and universities and school systems nationally. He has authored numerous articles and co-authored two books, Beating the Odds and Overcoming the Odds (Oxford University Press), focusing on parenting and high-achieving African Americans in science. He and UMBC were recently featured on CBS's 60 Minutes, attracting national attention for the campus' achievements involving innovation and inclusive excellence.
Born in Birmingham, Alabama, Hrabowski graduated at age 19 from Hampton Institute with highest honors in mathematics. At the University of Illinois, he received his master's degree in mathematics and four years later his Ph.D. in higher education administration and statistics at age 24. He also holds honorary degrees from more than 20 institutions including Harvard, Princeton, Duke and Johns Hopkins University.
Hrabowski's keynote address will take place in Jesse Auditorium on at 1 p.m. on May 16, the first day of the Celebration of Teaching. The two-day event includes workshops and discussion sessions and is open to all faculty, staff and graduate instructors at MU.
For more information, visit celebration.missouri.edu.