Freshman Interest Groups (FIG) Renewal Working Group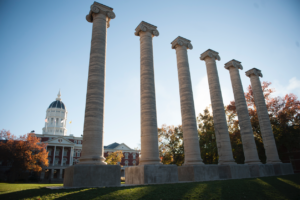 The University of Missouri's FIG Renewal Working Group aims to improve upon the FIG program's efficiency and effectiveness. Mizzou's FIG program helps first-time college students acclimate academically and socially by living near one another in residence halls with roommates who have similar academic interests and take similar classes.
Jerry Frank, interim academic director for FIGs, will lead the task force whose actions will be informed by the Phillips Committee Report, a comprehensive assessment of the FIGs program containing recommendations for improvement.
Check back here for updates on the working group's progress as it moves to strengthen the FIGs program, a vital part of undergraduate student success at MU.